Glove Systems COVID 19 Response
In response to COVID19 and travel restrictions, Glove Systems is now offering a 3-month free software license to project owners and fabrication shops to take advantage of Glove Systems platform for remote inspection and quality control.
The Trend in Pre-fabrication
While the trend towards pre-fabrication has many benefits, it also introduces some challenges for fabricators and manufacturers serving the construction and infrastructure industries.
1. It is difficult to fabricate to the higher tolerances with current tools.
2. Verifying compliance before shipping is difficult with current technology.

As a result, approximately $6-$12 billion dollars is lost annually in the rework of assemblies and in delays associated with the return, re-build and re-ship of fabricated work.
We help industrial fabricators improve quality and reduce costs and risk.
Increase Your Quality
Spot deviations and reduce rework costs on fabricated assemblies with highly detailed 3D dimensional measurements stored and shared in the Cloud.
:
       Glove Systems has saved us thousands of dollars in project delays, overseas shipping costs and avoiding deploying our inspection teams to the client's site.
Why Choose Glove Systems?
Build To Spec
Consistently accurate & shareable measurements.
Catch mistakes before they become costly.
Increase QA & QC Capacity
Accurately inspect complex components, assemblies, and modules - reduce rework.
Increase your volume, speed, and confidence.
Better Risk Management
Glove increases supply chain visibility, reducing claims and litigation costs.
Sign off on work in 3D before shipping.
Glove Systems 3D Fabrication Control Platform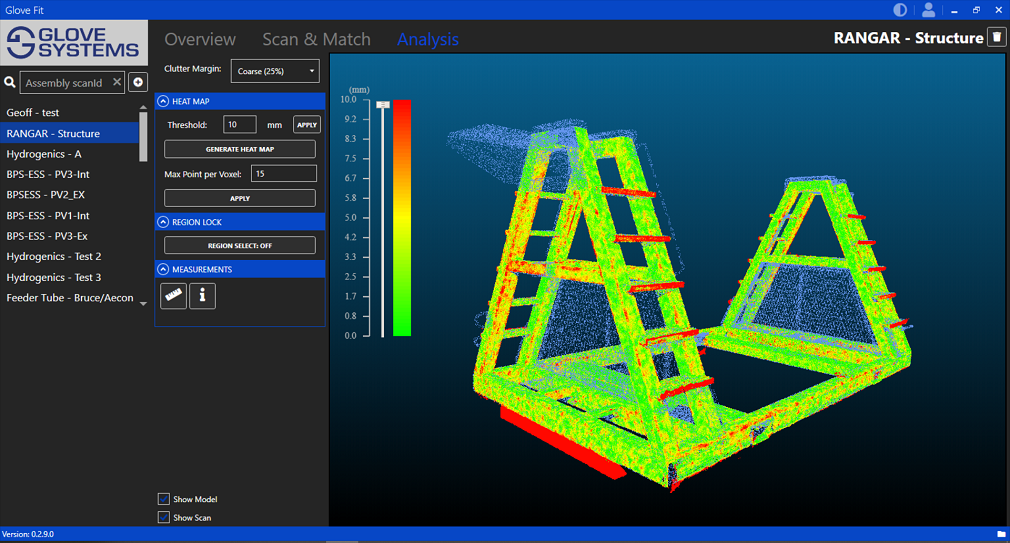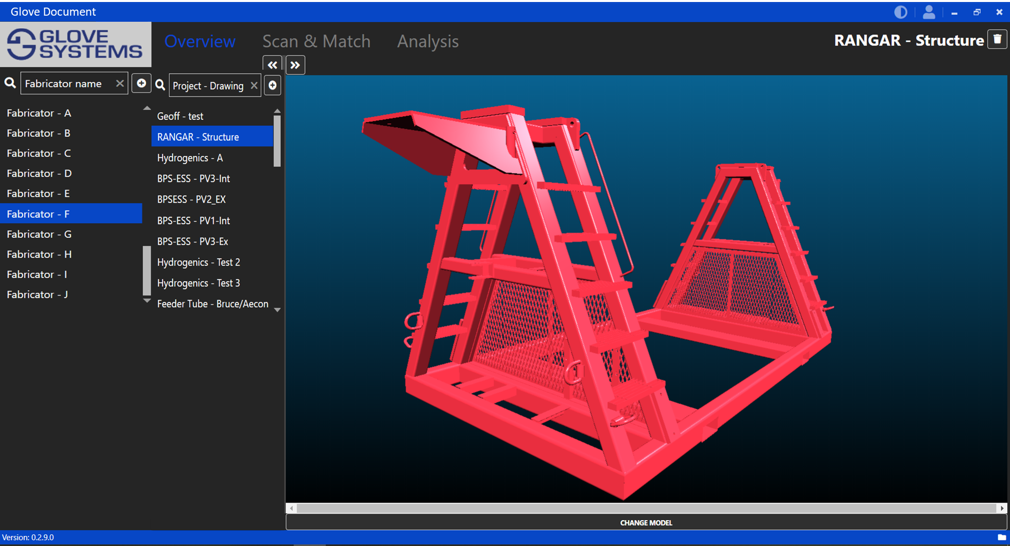 Compare received components against standard models.
Verify termination points are within tolerance.
Enable rapid, accurate, and objective measurements while fabricating complex assemblies.