For Project Owners
Glove Systems' platform provides visibility into your supply chain and facilitates remote QA/QC. When your fabricators use Glove Systems inspection tools, you can access the Digital Twin of your assemblies. Glove Systems' online platform allows you to see the 3D accurate measurements captured by the fabricator (via a laser scanner), see the deviations on the comparison between the as-built and as-designed, make new measurements, verify termination points, and request and review photos.
Glove Systems platform allows you to do remote QC, reducing costs and effort of finding highly skilled QC personnel in remote areas.
When your fabricators use the Glove Systems inspection tool, all information is uploaded to the cloud. As a project owner, all you need is a license to Glove Document.
Access the Digital Twin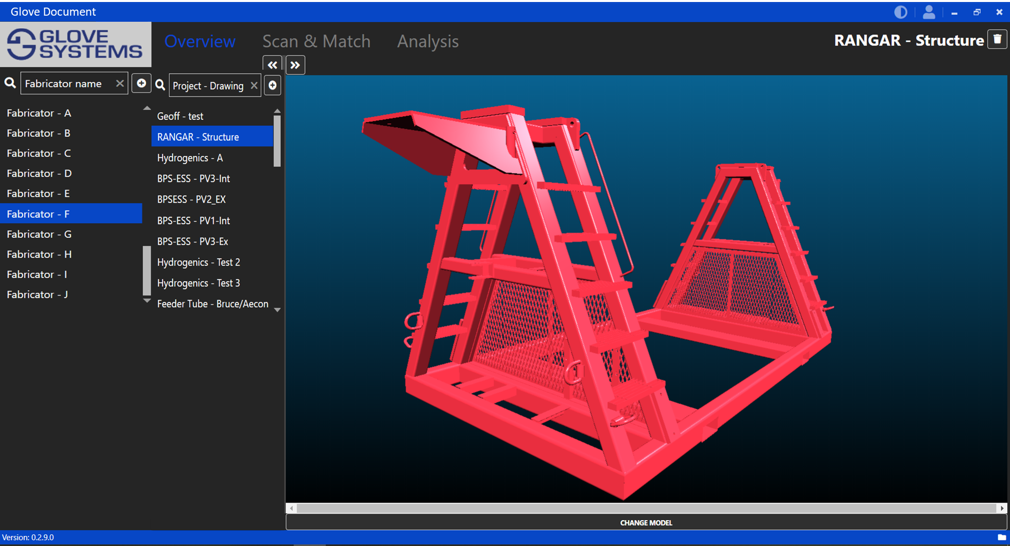 Across your fabricators, you can see the Digital Twin of each project. The Digital Twin has the information of the 3D model, acquired scans, and the heatmap analysis.
You can make additional measurements on your Digital Twin
Make Additional Measurments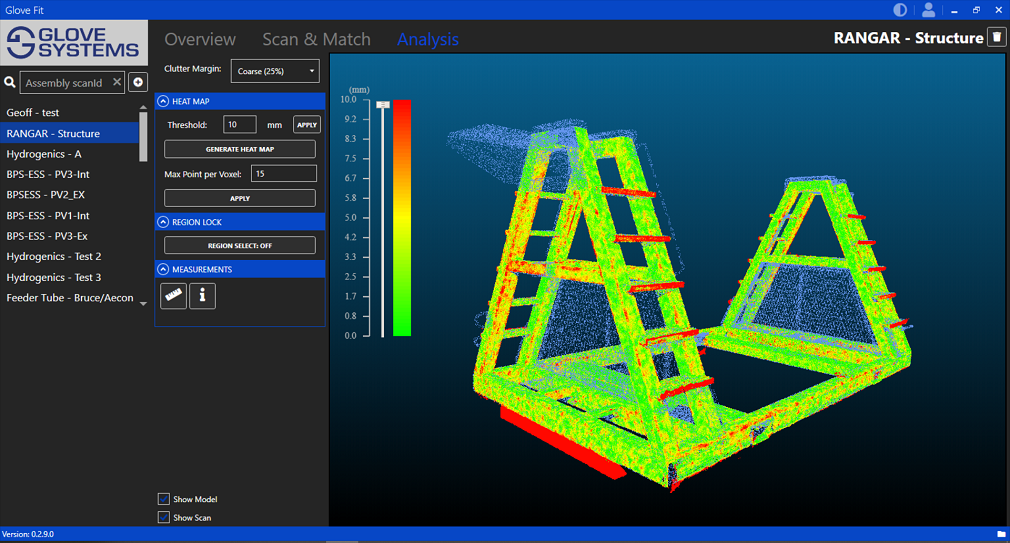 When an assembly is shared, you can review the heatmap, change the tolerance and make new measurements on the point cloud. You can reject assemblies that are not to spec before they are shipped
Review Photos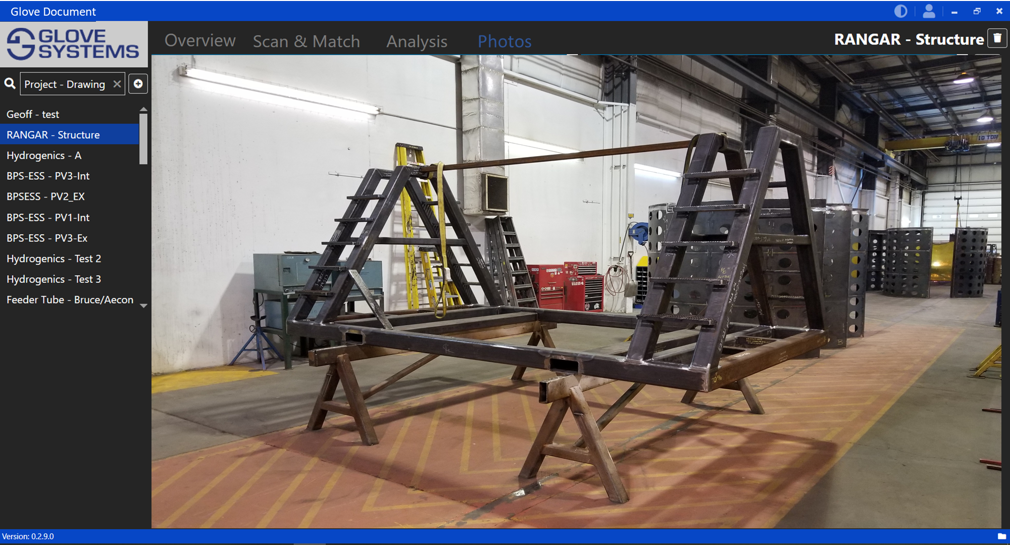 You can review photos of assemblies and welds.
Request photos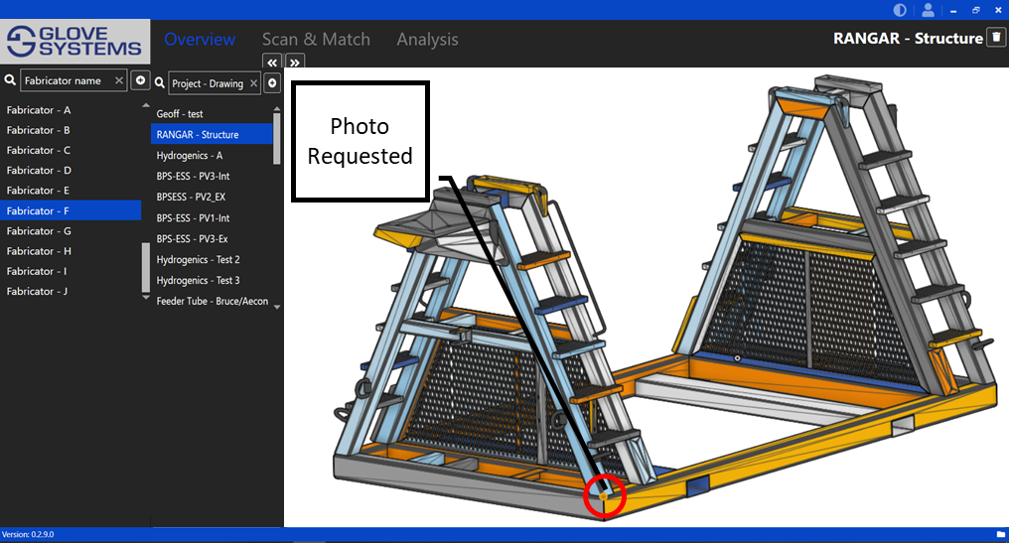 You can request additional photos of assemblies by selecting a location on an assembly. Your fabricator will be notified of your request.